Retinoblastoma
A retinoblastoma is a malignant tumour on the retina of the human eye and it exists in both heritable and non-heritable forms. As retinoblastomas only occur in immature tissue, this type of tumour only appears up until the age of 5.
Although this illness leads to death if not treated, there is a very good chance of recovery if it is detected early on. The first indication of a retinoblastoma is often a pupil that appears white on photos taken with a flash.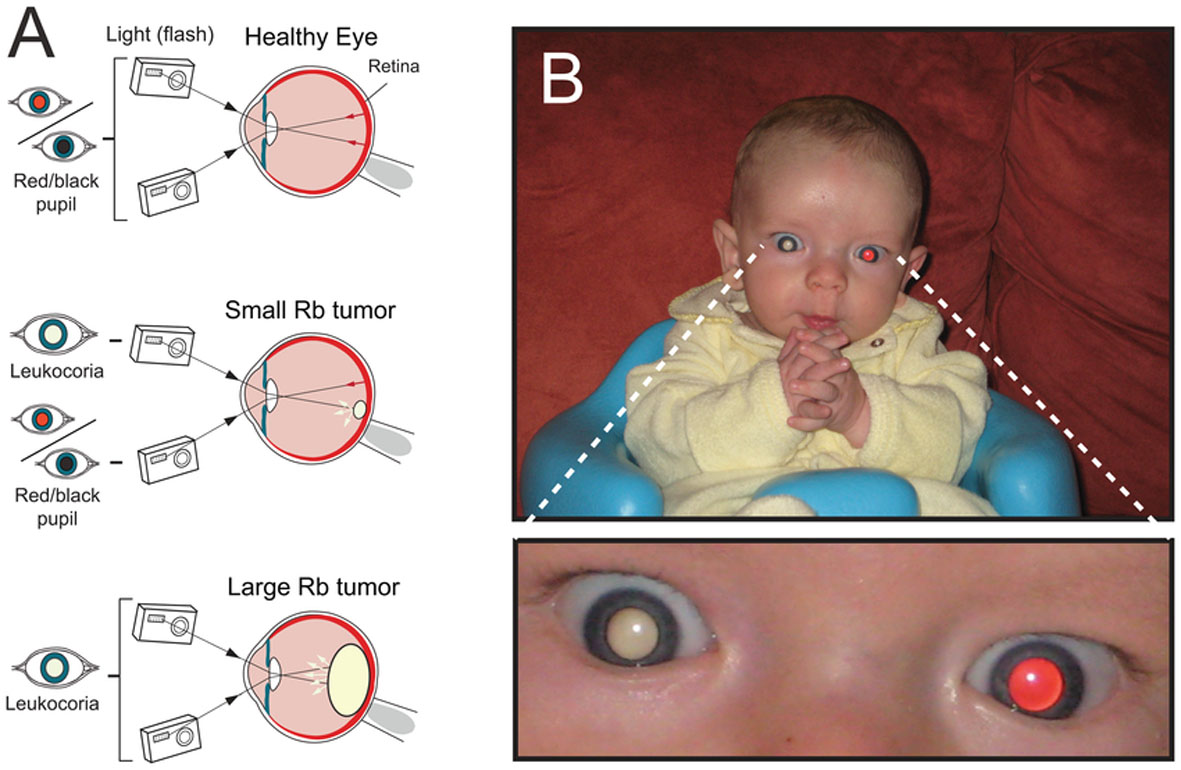 © 2013 Abdolvahabi et al.: Colorimetric and Longitudinal Analysis of Leukocoria in Recreational Photographs of Children with Retinoblastoma. PLoS ONE 8/10: e76677
It is necessary, in many cases, to remove the affected eye through enucleation to prevent the tumour cells from spreading. Despite this illness, young patients can go on to live a normal life thanks to the subsequent therapies and the ocular prostheses provided by an ocularist.