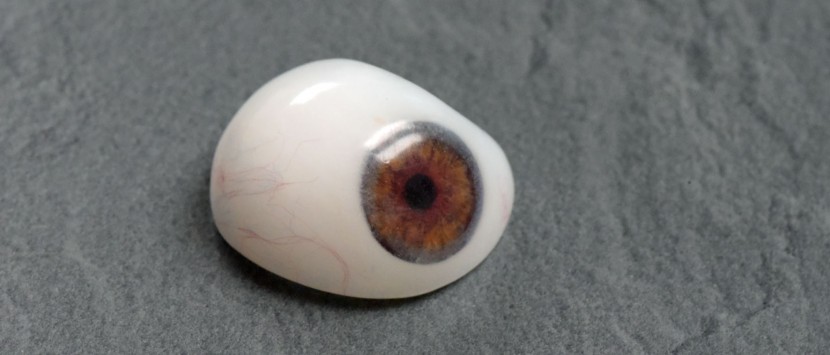 Ocular prosthesis made of plastic
Plastic ocular prostheses or plastic artificial eyes are a niche product in Germany and very rarely used. Due to their high price, they are also only authorised by the health insurances under specific conditions.
The advantage
The advantage of a plastic ocular prosthesis compared to an artificial eye made of glass is that they are nearly unbreakable. This means they are particularly suitable for people with poor hand coordination.
The disadvantages
One disadvantage compared to a glass prosthesis is the surface which, due to the mechanical polishing, will never become as smooth as the fire polished surface of an ocular prosthesis made of glass. Another disadvantage is that the plastic surface is hydrophobic, which means that it cannot be fully wetted by a tear film. Some patients therefore complain about a permanent feeling of dryness. The high price of a plastic prosthesis is also a disadvantage compared to an ocular prosthesis made of glass.
The Kunstaugen-Institut Leipold has concentrated on producing ocular prostheses made of glass since 2012.