News
Training successfully completed!
26. November, 2019
Our trainee Darius Flöder has made it: Since Saturday, November 23, 2019 he can officially call himself DOG certified ocularist. Together with three other trainees, he has successfully passed the final exam of the German Ocularist Society at the Kunstaugen-Institut F. Ad. Müller Söhne in Wiesbaden.
Read all >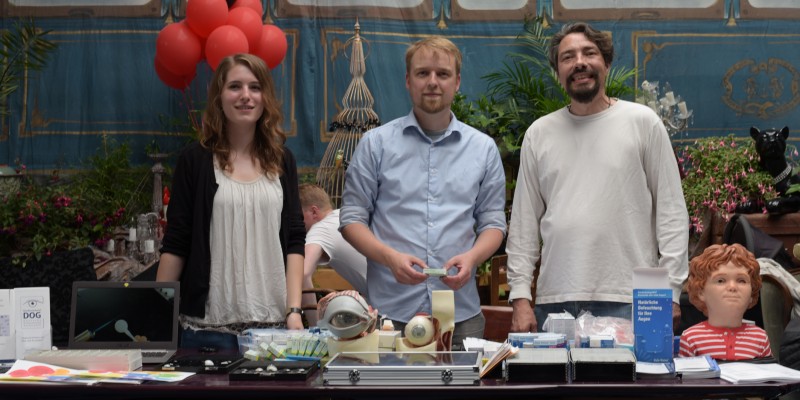 Artificial eye workshop for young and old
17. June, 2019
On 15 June 2019, the RB Meeting, the annual meeting of the Children's Eye Cancer Foundation, took place again in Düsseldorf. Around 300 young and older children, parents, encouragers and other interested parties met for discussions, workshops and lectures on the subject of retinoblastoma.
Read all >